The FFFFFFreshest Updates! 29.9.2020
 Heya ,

How's it going!!! Amrita here, back for another update as promised! I know I disappeared last week, but don't worry -- I'm still alive. I was just in the midst of re-decorating my spare room and turning it into an office after recently kicking out my psycho pervert flatmate. But I'm sure you're not interested in the whole story, so I won't bore you. (If you are however, hit me up in the DMs).

Here's the juicy scoop on all things Guilt Free related...
Guilt Free Box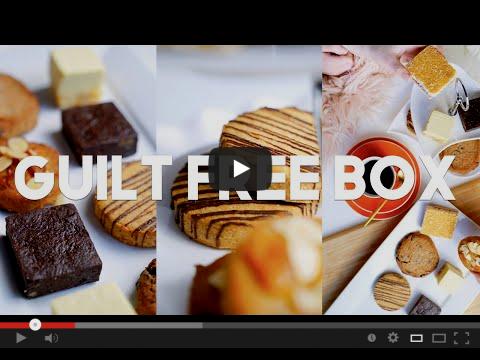 This week marks our 5th dispatch of the Guilt Free Box and I'm suuuuuper happy to say that things have been going swimmingly well. We've been baking every 2 weeks on the dot, and constantly looking to include new recipes and treats into the boxes. We've decided that we will be adding a new treat to the box every 6 weeks and we're setting up a subscription service which will be ready on the website at the end of this week (very obvious hint hint). 
Next up on the menu are Vegan/Keto Cinnamon Rolls (YUMMMMM), and we're also working on formulating a delicious baked Donut recipe which will knock your socks off. Any ideas on flavours you'd like to see with the Donuts? I'm always open to suggestions, so please do let me know if you have any crazy cool ideas!


Don't forget to check out the video above which sent to us by one of our lovely customers (who also happens to a freakin' genius with cameras what the heck)..
Okay, this one is E X C I T I N G! I have received samples from the bakery and we are now finalising a dispatch date for the choccys. Basically, we're aiming to send them out in 2-3 weeks time once everything is finalised and we have ensured that the packaging protects the little chocolate babies and prevents them from turning into a puddle of (I won't mention what) looking stuff.

We'll be sending out a survey to all customers who ordered the Chocolate Box, because now is the time to select if you want a VEGAN or KETO box. If you haven't received the email link to the survey, you can access it here ----> https://athenagroup.typeform.com/to/HhoKjBhh

Please please please do fill the survey in so that you get sent the correct box, instead of INTERNET YELLING at me if the wrong box is sent to you, teehee. 😂  (me fake laughing even though the meanies make me angry and ugly cry lol lol tears of a clown).
 Good news on this front too -- we have found some peepz in the US who are able to not just extrude cereal for us, but also extrude SALTYYYY SNAXXX. That means we'll me able to not just fill your belly with sweet (fake)sugary cereal, but we'll also be able to produce some Guilt Free Cheese Puffs and a bunch of other savoury snacks for those who aren't a huge fan of sweets (how dare you).

Our colleague Camielle in the US is due to receive her cereal samples this weekend, and if all is good, we'll be proceeding with mass-manufacturing and conquering the KETO CEREAL WORLD (in Australia 😉 ).

PS: Cat is not included in purchase.
 Last but certainly by no means least - Guilt Free Gummies. The above photo was sent to us by none other than lovely Camielle once again. She received a bunch of samples from our US based supplier, and we're REALLY HAPPY with how these gummies taste and I'm certain you will too! Call the dentist and tell him to fly a kite because you ain't gonna need him no more thanks to our healthy gummies that won't ruin those pearly whites. Okay but no, don't actually do that to your poor dentist, he or she is PROBABLY innocent and doesn't deserve such rudeness. PROBABLY because we cannot say anything with certainty.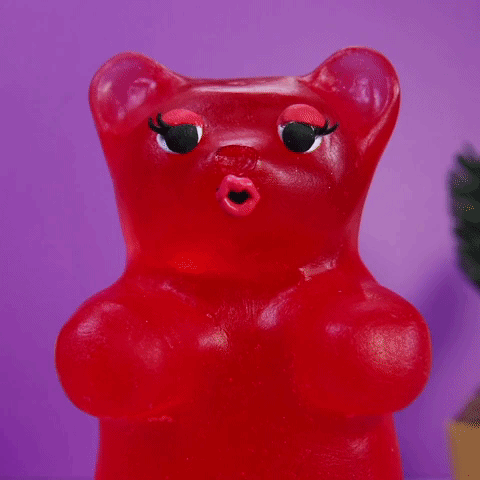 Just look at dat sexy sugar free Bear
Anyway, enough of my rambling. I hope this week's update has given you a little chuckle, and more importantly, a little more info on your Guilt Free purchase! 😊


Don't forget to holla if you have any questions, me and Sebastian are always happy to assist! Him more than me to be honest, I'm quite busy taking care of my 4 cats!
Please stop doing silly Tik-Tok challenges,
Amrita
---